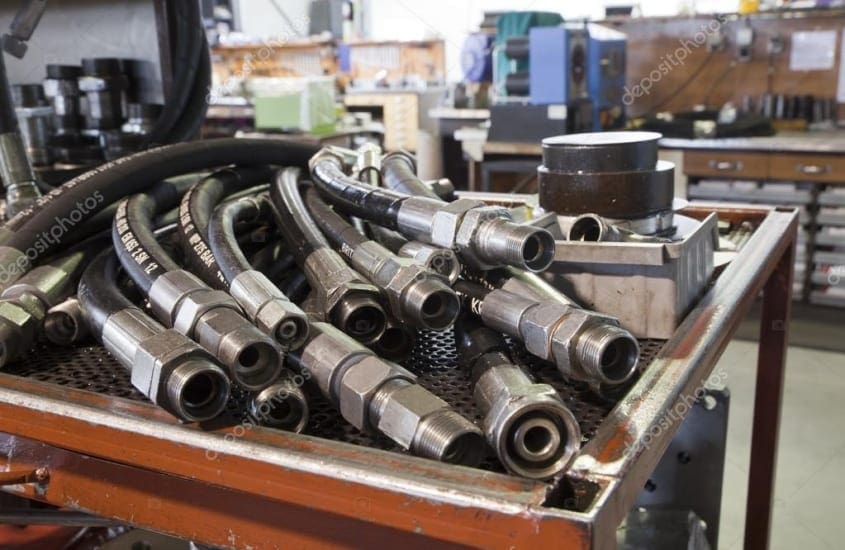 Need a specific hydraulic hose assembly?
Let our team of professional hydraulic hose technicians create a custom hydraulic hose assembly made to your exact specifications.
In order to ensure your hose is made correctly, please refer to our graphic at the bottom of the page regarding how to properly measure the "Overall Length" for your custom-made assembly. Custom Made Hose Assemblies are NON-RETURNABLE .
To get started with your custom hose assembly, please choose the Inside Diameter of the Hose or specialty hose type below to see what options are available.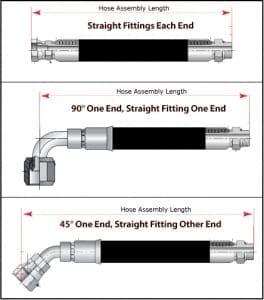 Are you ordering 2 x 90 degree fittings on 1 hose? Please read below.
When you are assembling a hydraulic hose, you have a choice of end fittings that could be straight, 45°, 90° and other combinations. When you choose two angled fittings, such as a 90° and a 45° fitting, we need to know how they should be installed so you can put the hose back on your equipment. Use this chart below to provide us the accurate orientation. Please call our office before ordering if you are unsure of your hose orientation options.

Select size
Display 15 Products per page